Dressage saddle CarboTech

This project won reddot award 2015. 
CarboTech is a new dressage saddle based on a saddle tree made of carbon fiber.
Saddle tree is the most important element of a horseback rider's saddle. Riding comfort depends on this particular part.
Traditionally, they are made of wood, which makes them sturdy, but heavy. This is problematic because dressage horseback riders sit deeply in the saddle all the time without standing on stirrups. This particular type of horseback riding engages back muscles and spine a lot. Without proper training, intensive care and technique it makes the life and training of a horseback rider quite difficult. Many horseback riders have problems with their spine because of a lot of back engagement during equitation.
The saddle tree uses carbon fiber as its main material and the physical properties of the material makes it as tough as wood but much more lighter. The design of this saddle tree features a three layer structure.
The first and topmost layer is designed to be comfortable and it's fitted to the rider. The middle layer is made of an elastic material, which cushions for the horse's movements and is designed to protect and support the rider's spine. Finally, the last layer is specifically profiled to be comfortable for the horse.
The general form of this saddle tree is based on many tests, iterations and models.
During the design process, the first step was to cast the form out of the test horse's back. The second step was to investigate wood saddles, other examples, and deeply look into ergonomic issues, and address problems. After careful examination, this process helped designing the cushioning layer (made of Sylomer SR42). Later the top layer was created based on other saddles. Finally, after many models, iterations and corrections, the prototype was finished, which led the design of the The Dressage Saddle.
CarboTech is a single-flap saddle, designed specifically for riders who like contact with the horse. It has anatomical blocks, which are integrated on the knee rolls. It helps the rider to sit in the right position. The saddle is suited to sports horses. Carbon fiber's light and strong nature makes the saddle not just lighter, but also flexible and durable. Also visible in the front of the saddle, the saddle head, the construction of the saddle is reinforced by carbon fiber overlay as well.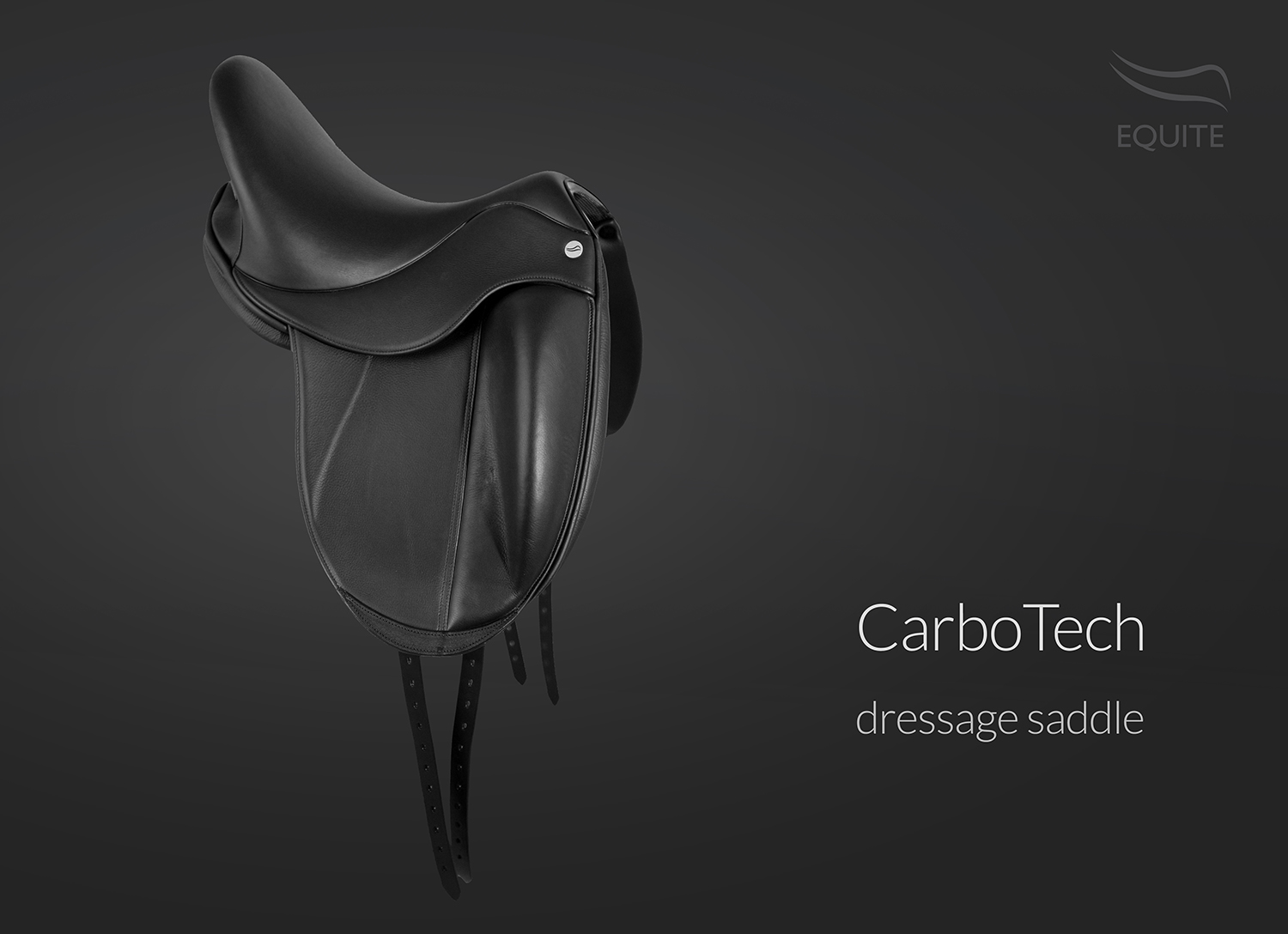 VIDEO
Saddle CarboTech from marcela on Vimeo.
design process:
saddle tree
saddle: